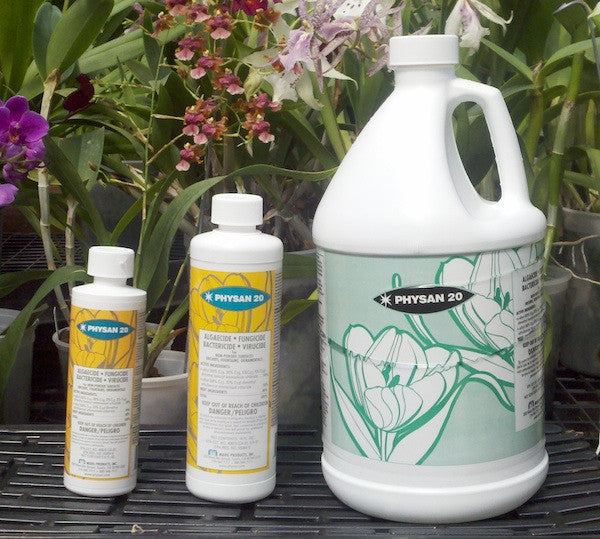 Multi-Purpose Product
PHYSAN 20™ controls a wide variety of fungal diseases and harmful pathogens lurking in your home, garden and greenhouse. Its applications include direct use on plants, hard surfaces, decorative fountains, hydroponic systems, pools and birdbaths. 
PHYSAN 20™ is one of the few general purpose fungicide/disinfectant products on the market which is biodegradable, EPA approved for safe use around pets & people and requires no special safety gear when diluted.  
Try it for yourself and see why plant and garden lovers all around the world vouch for Physan 20!
Use on both plants and hard surfaces such as work benches, floors and greenhouse environments to keep everything clean, healthy and pathogen-free!
PHYSAN 20 CAN BE USED FOR :